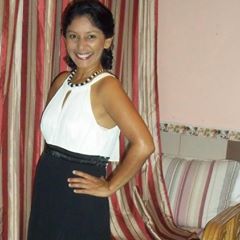 Hello, my name is Abigail Marin and I call Corozal Town, Belize my casa, or home. My real estate company is ready to assist you to find your dream property in tropical Belize.
Corozal is located in the northern part of country. As you enter our little town, you can feel the sea breezes coming off the bay and are welcomed by friendly people, who enjoy living a very relaxed lifestyle. Corozal is not as "touristy" as some other locations in Belize, but there is a wealth of activities available to explore, including bird and wildlife tours, Mayan ruins, and nature reserves, to name just a few. And being located only 10 miles from Chetumal, Mexico, it's easy to cross the border for shopping excursions to stores such as WalMart and Home Depot.
I have a large and varied number of properties available. Whether you are in the market for a home with a waterfront or water view, a residence in one of our small surrounding villages, a small or large ranch or farm, Abi's Casa Belize Realty can make your Belize dream come true. I also have commercial listings, hotels, and operating businesses.
So sit back, relax, and browse through my current listings. If you don't find exactly what you are looking for, don't hesitate to contact me to share your specific needs and desires. I am committed to all my clients to offer quality listings, at reasonable prices, and the best possible service from showing to closing. With Abi's Casa Belize Realty you have a friend who can offer market knowledge, technical support, and assistance towards facilitating your purchase or sale of real estate in the Corozal area.
Your adventure in paradise awaits and I hope to hear from you soon!
Email me or call: 501-664-0744