WC82A
$55,000.00 USD
TWO HOUSES ON ONE LOT!!!
This fully fenced over sized lot measuring 85 feet by 100 feet with access to a street on each side of the property, boasts two houses. Each with its private entrance.
One house is built with lumber and zinc roof and the second house is built with concrete and zinc roof. Each house is a one bedroom one bathroom house with a living, kitchen and dining area measuring approximately 25 feet by 40 feet.
Easy access by car, by bike or walking to down town Corozal. Corozal bay, markets, meat shops, grocery shops, banks, pharmacy, fruit shops and schools.
Clear Title
All utilities available.
For more information and for viewing feel free ti call Abi at 501-664-0744 or email me at abibelize@yahoo.com
------------------‐-‐---------------------------------------------------
CS12A
$274,900.00 USD
Single Family Home With Second Floor Rental For Sale in Corozal Town, Corozal District, Belize.
Beautiful Tropical Paradise with Rental Income.
This property is a beautiful tropical paradise that sits on a half acre lot in Consejo Shores, an expat community, just six miles north of Corozal Town, in North Belize and just twelve miles from the Mexican border.
The community at Consejo Shores has three beautiful parks with access to the Corozal Bay and a community golf course.
Many renovations have been made over the last seven years to up date this home. New roof, driveway, all around fence and a 15 feet by 30 feet infinity pool. An out door full bathroom and laundry room have also been added.
The property has many tropical fruit trees including lime, lemon, mango and a few coconut trees. As well as banana and pineapple plants, boasting the most beautifully landscaped property with many tropical plants, flowers and cactus.
The downstairs unit is a single one bedroom one bathroom family home show casing its original concrete wall designs and up graded with huge glass windows hugging the entire living room and screened in patio, allowing all the natural sunlight to brighten up the room. The kitchen is dressed with locally made wood cabinets and will include all appliances.
The second floor is a one bedroom one bathroom fully furnished apartment designed with an open concept to allow all the natural light and bay breeze to flow and keep the unit cool all year round. It is presently an income producing unit yielding $800.00 USD monthly.
FEATURED AMENITIES: . Appliances . Pet Friendly . Laundry Room . Washer and Dryer . Patio . Pool . Security Cameras . High Speed Internet . Fully furnished Second Floor Apartment . One Car Garage . Two Parking Spaces . Outdoor full bathroom by the pool . Completely fenced yard . Doggie door . 2- 15,000 gallon Cistern . Electric Gate . Multiple Mature Fruit Trees . Dishwasher . HOA Fee of USD $150.00 Yearly.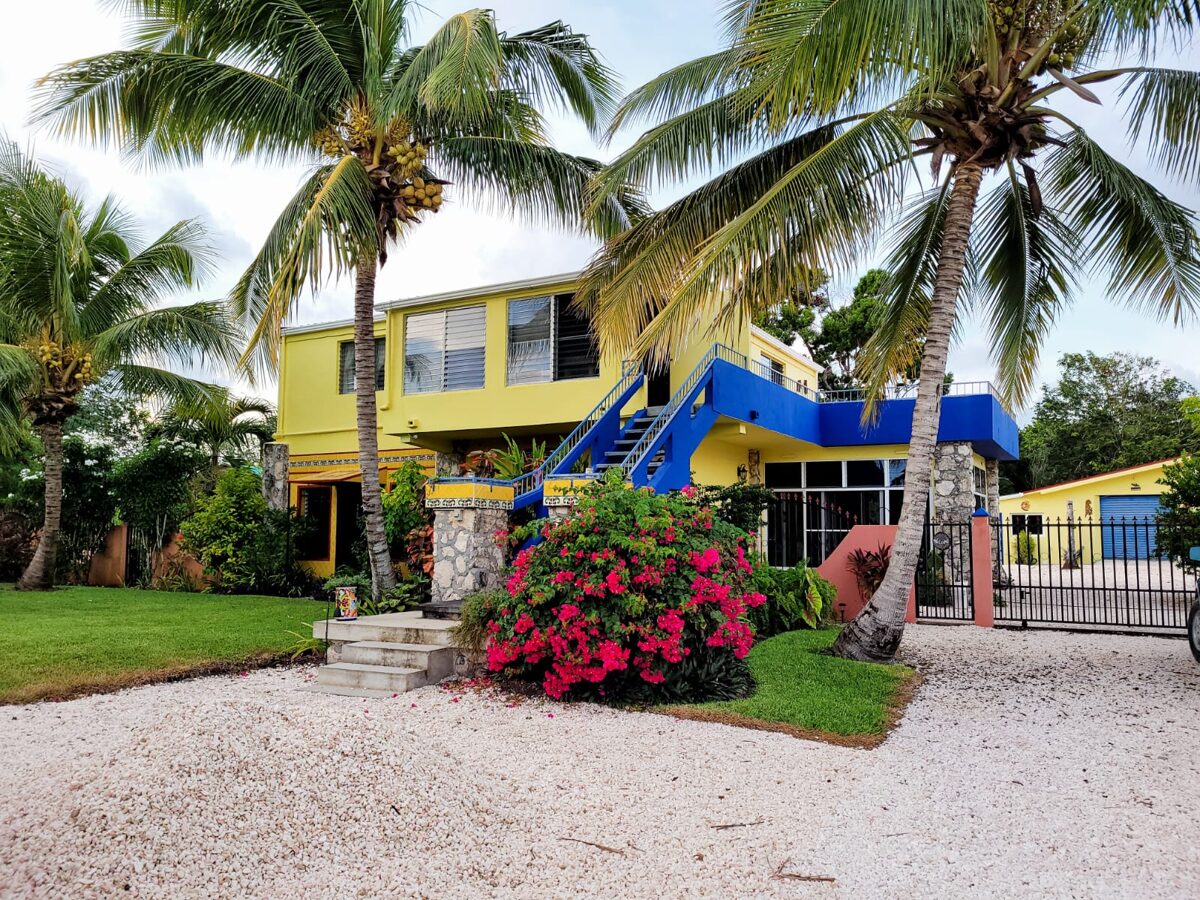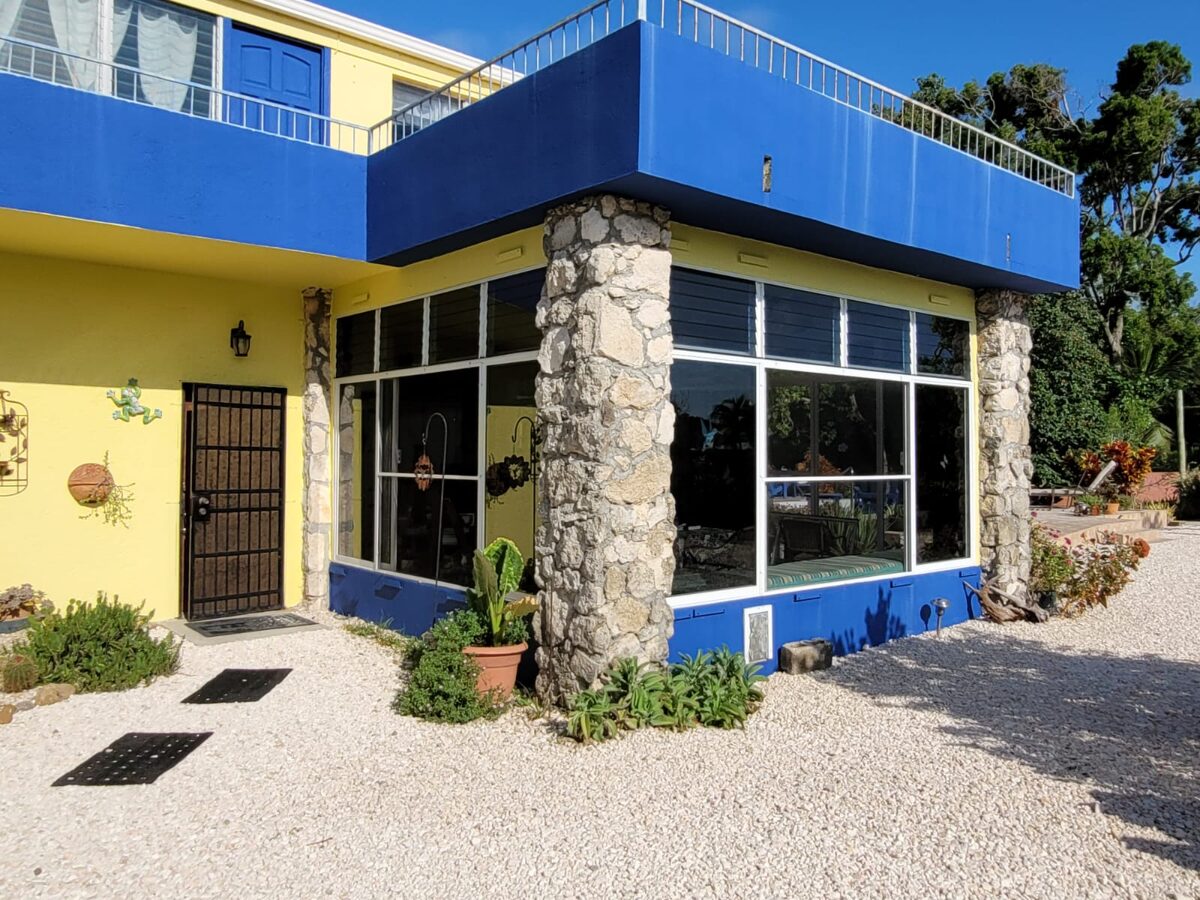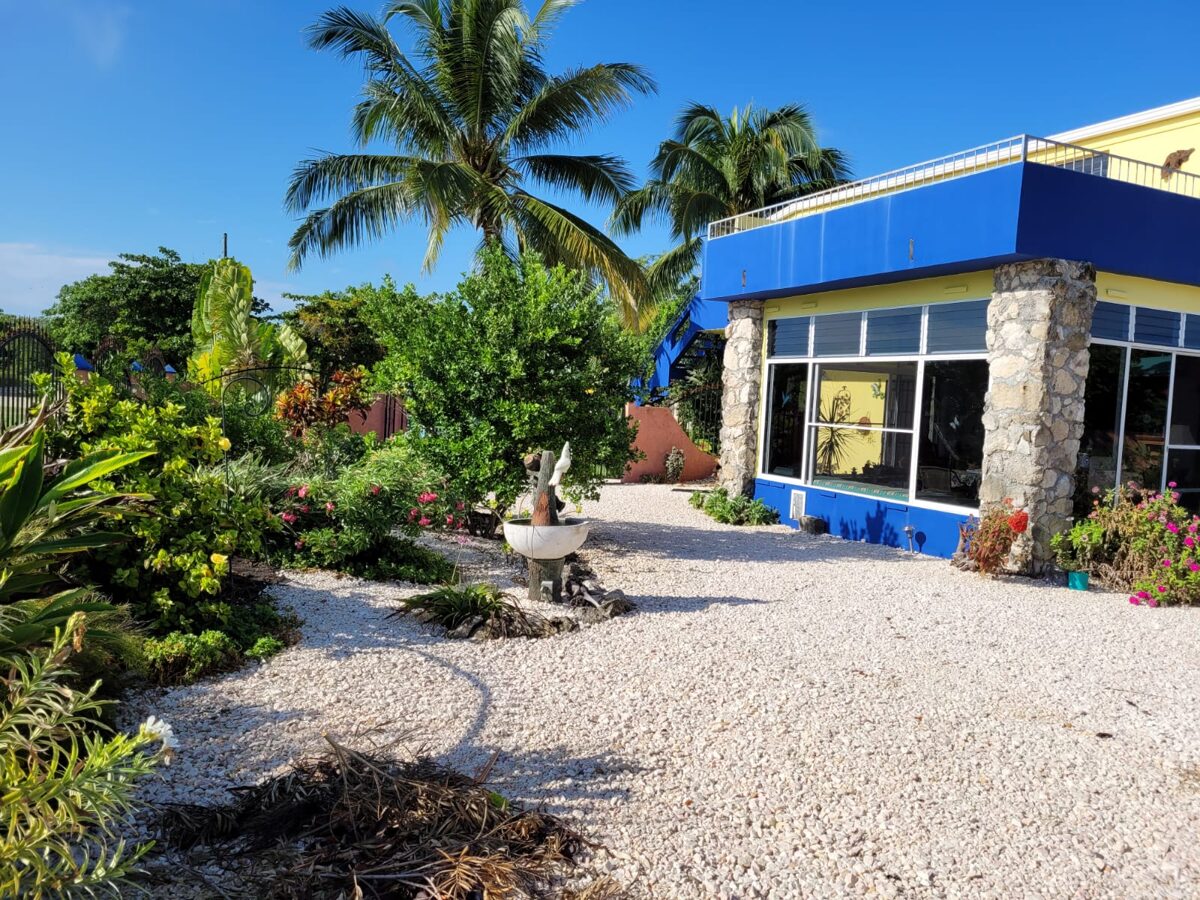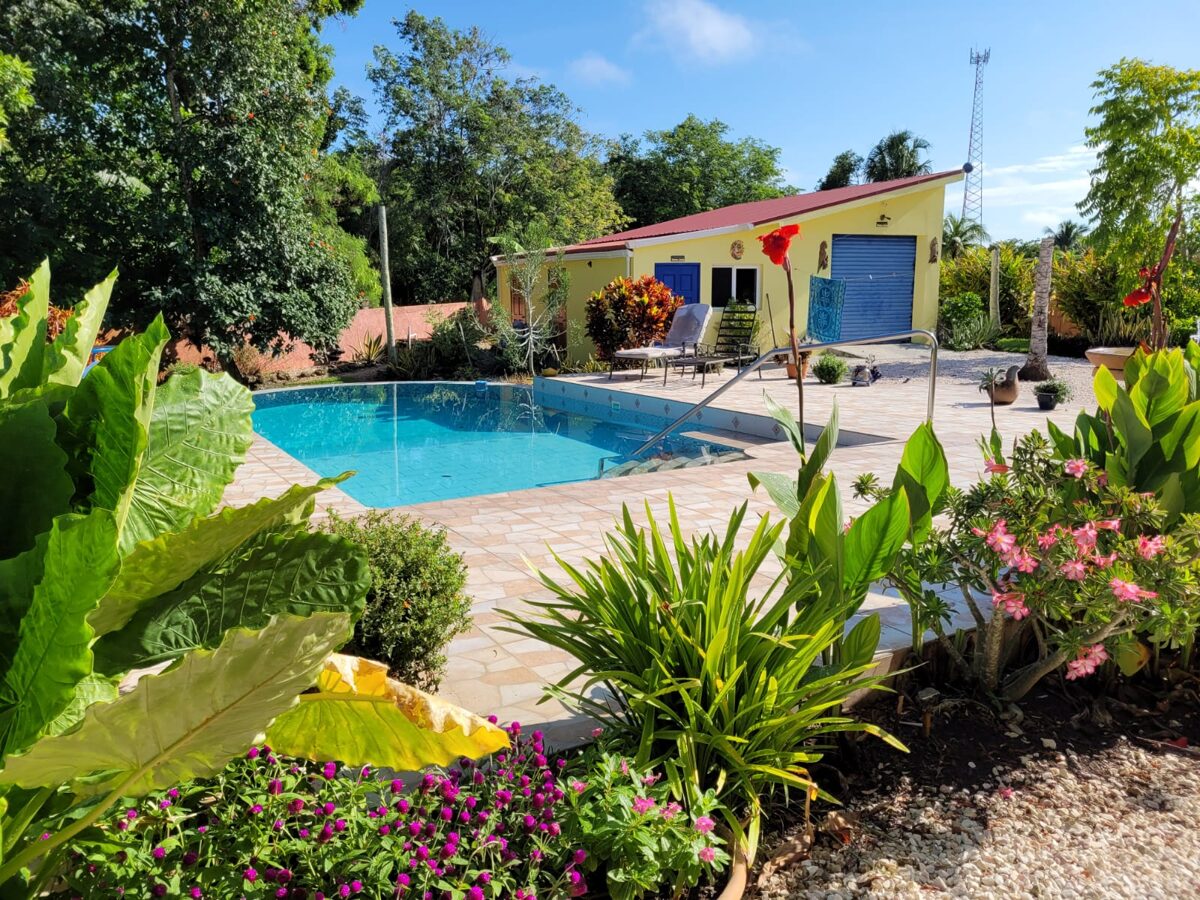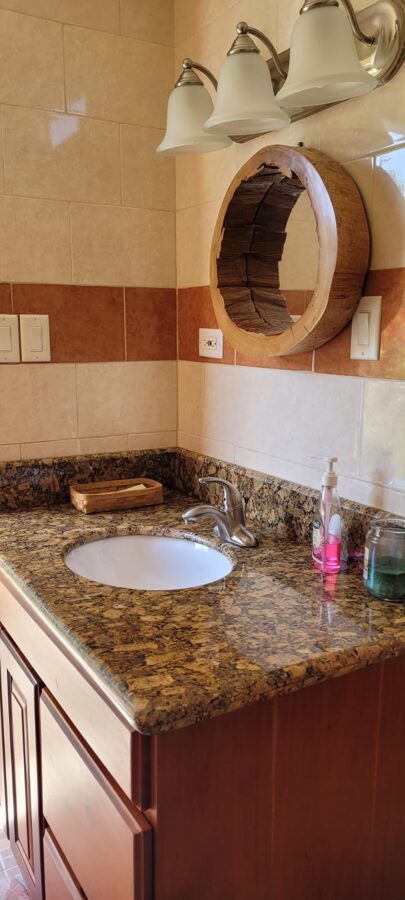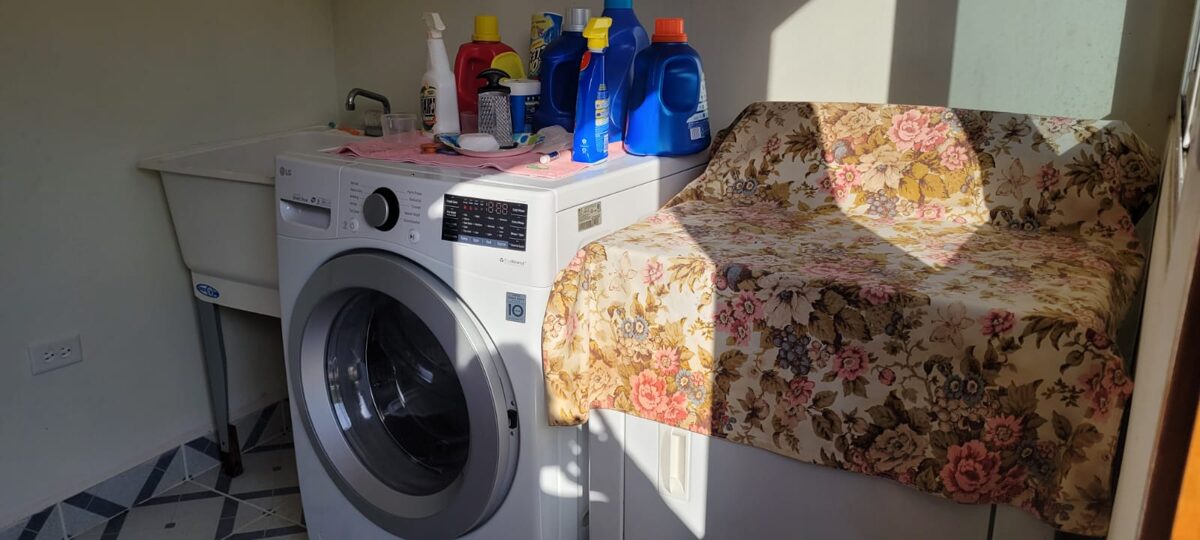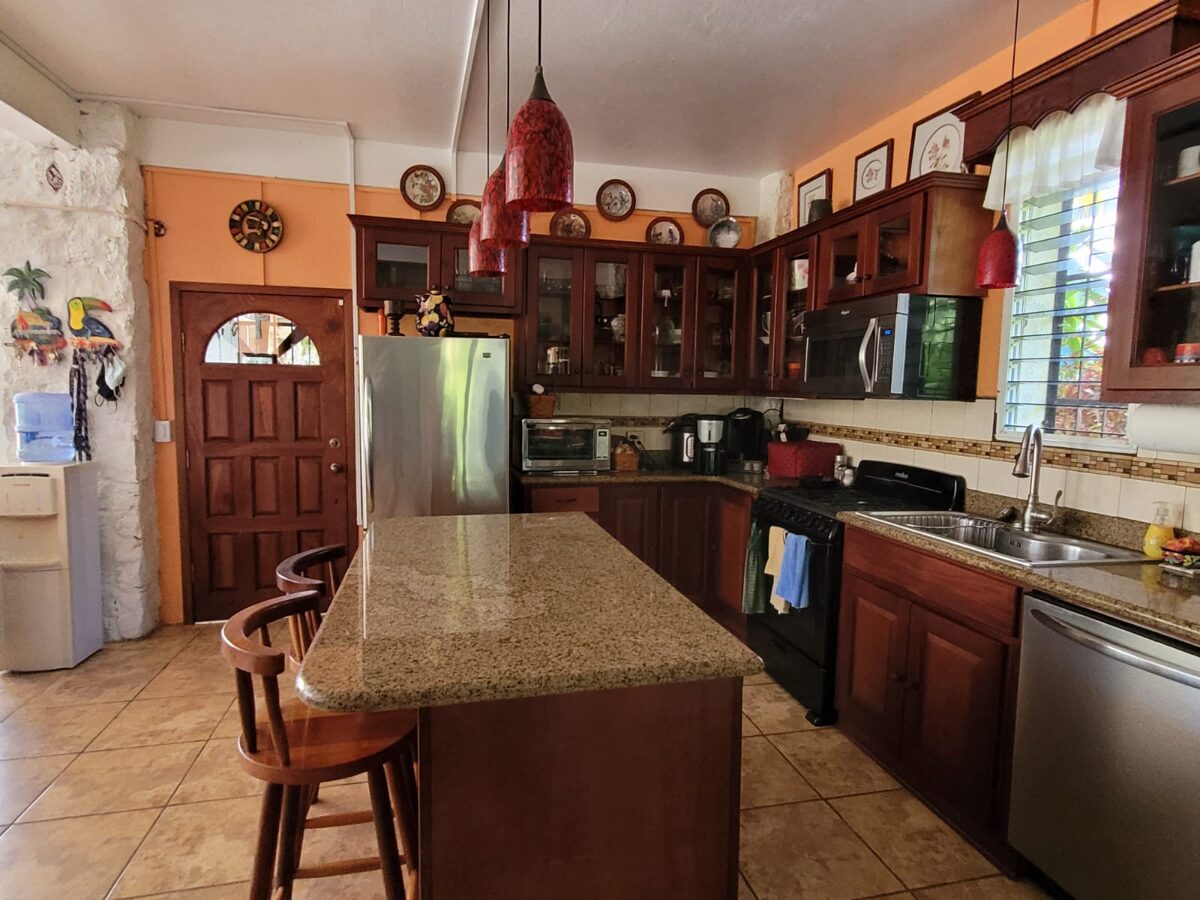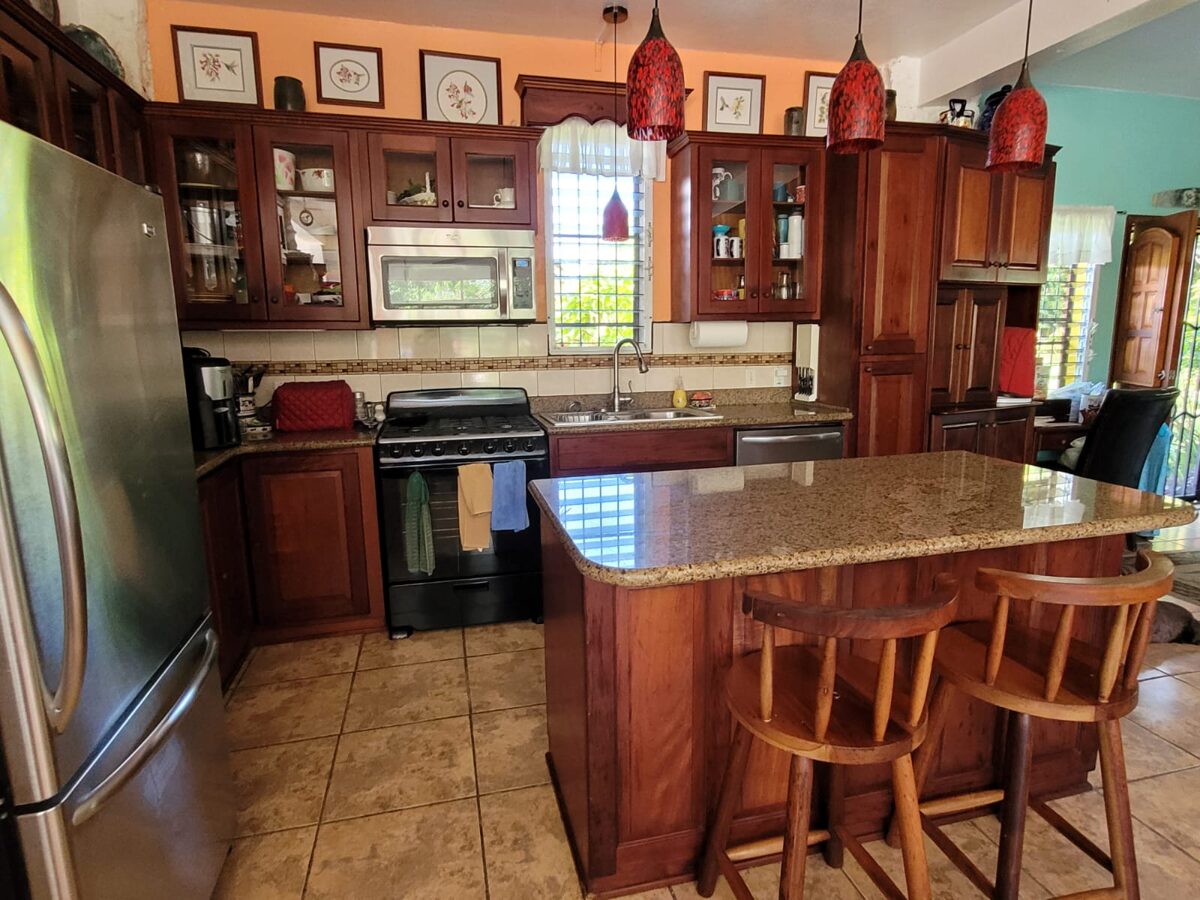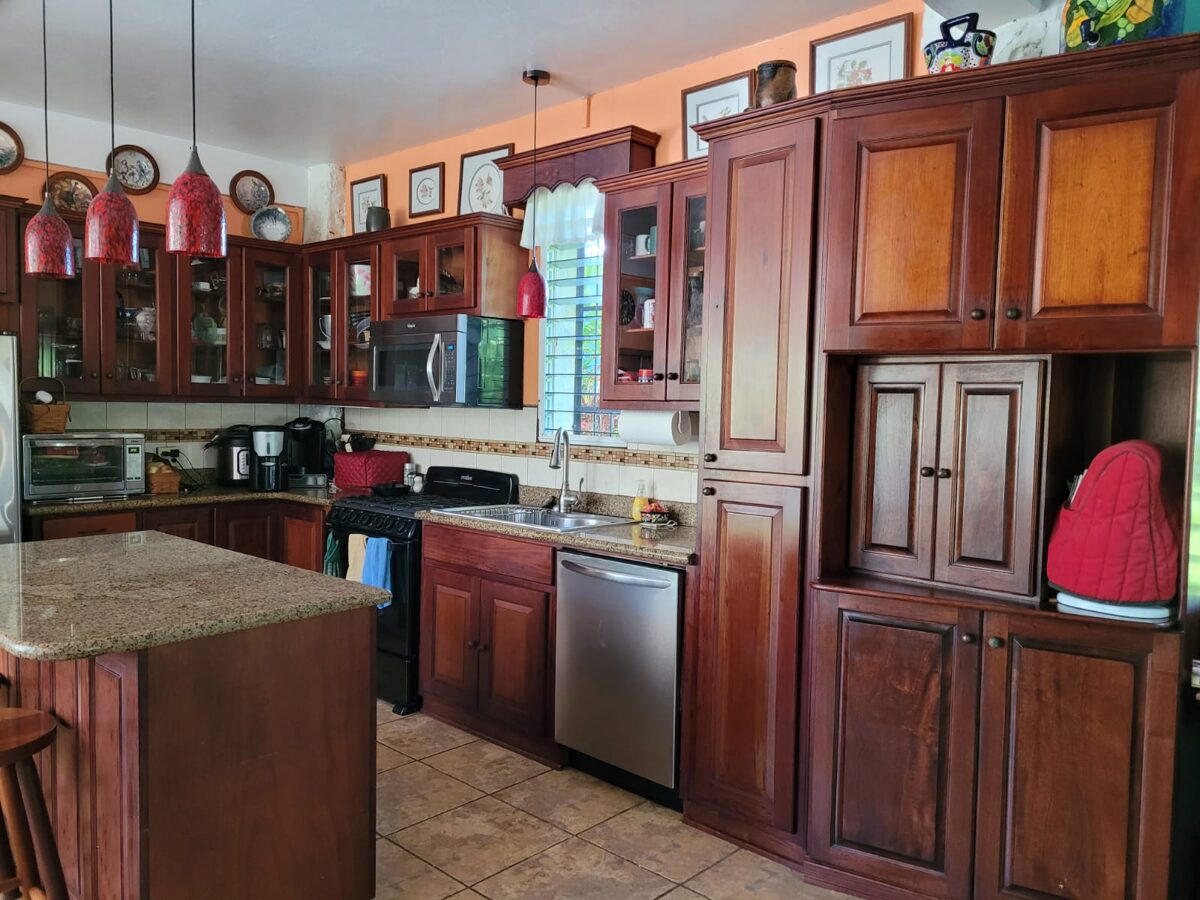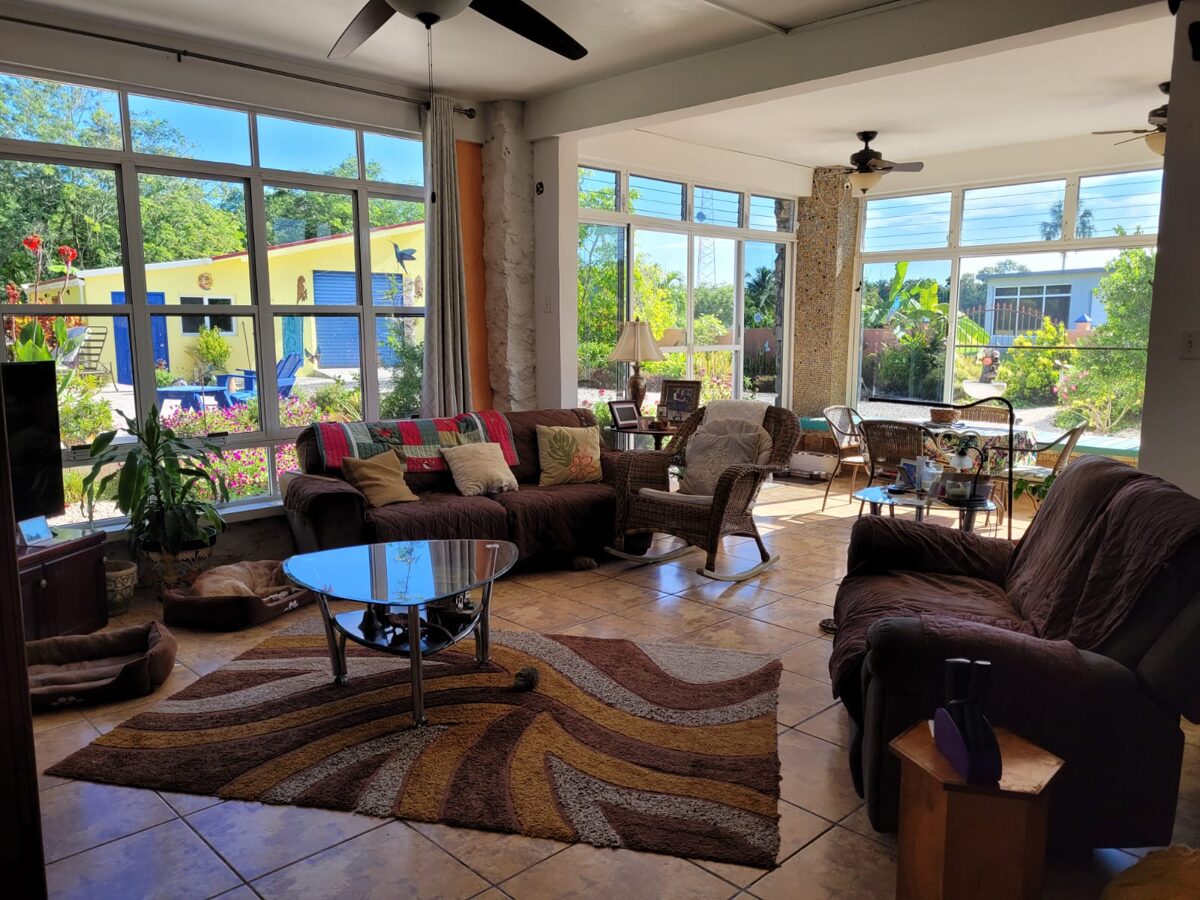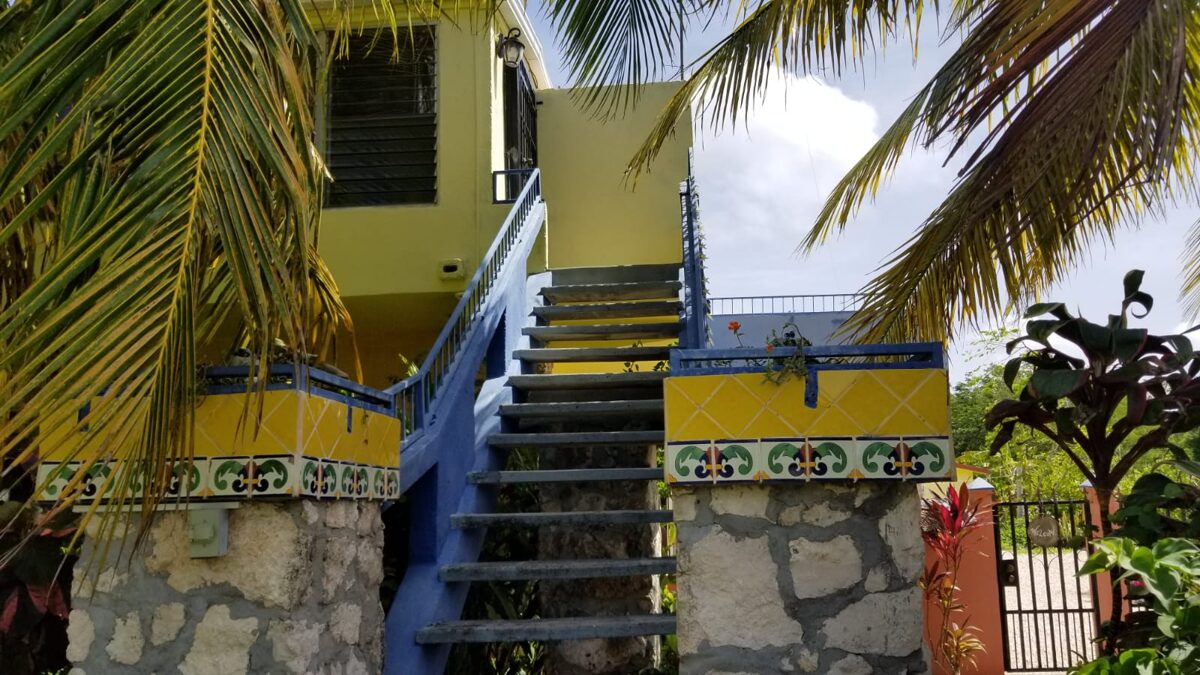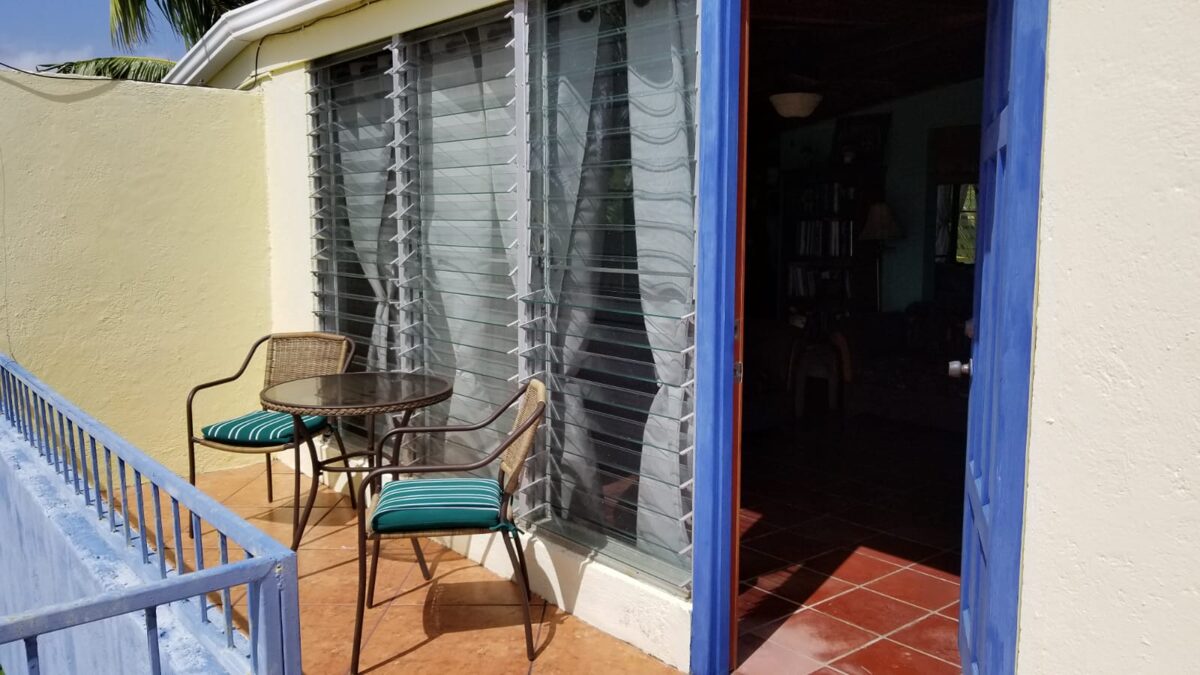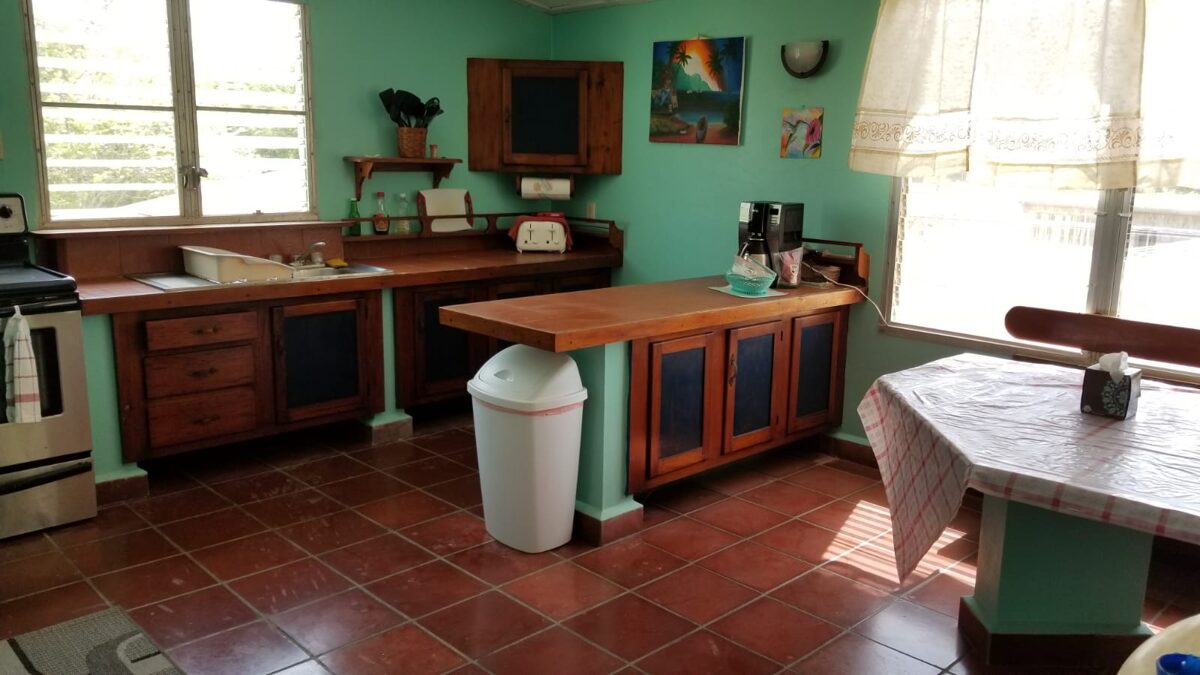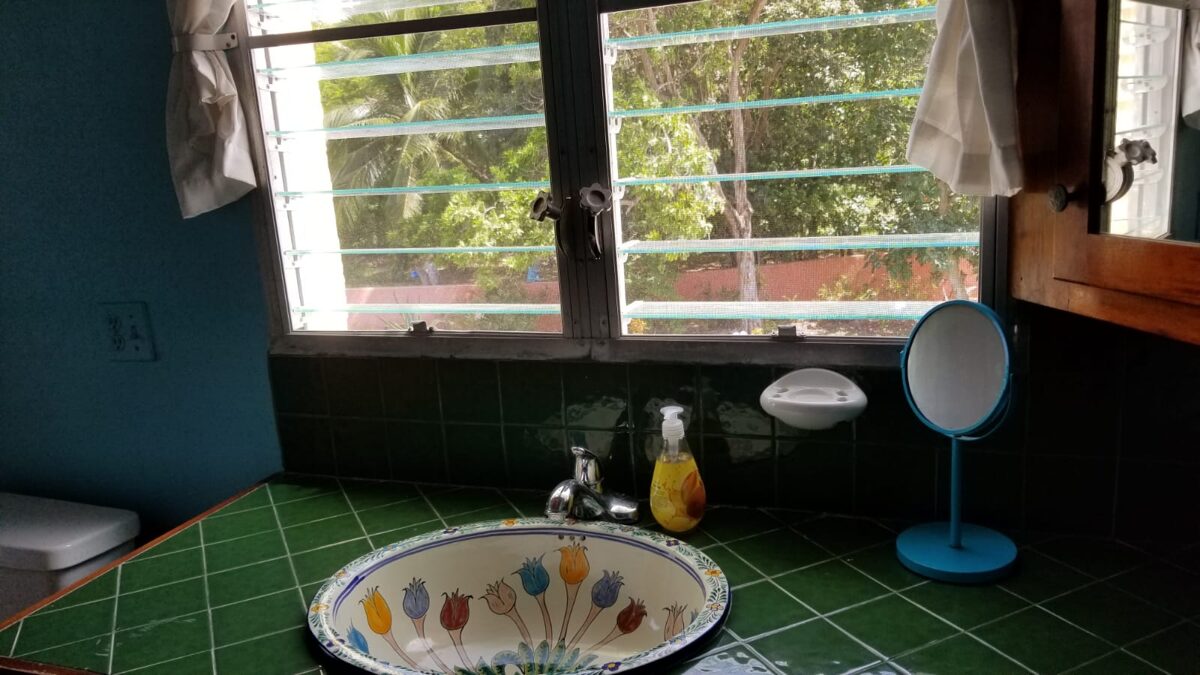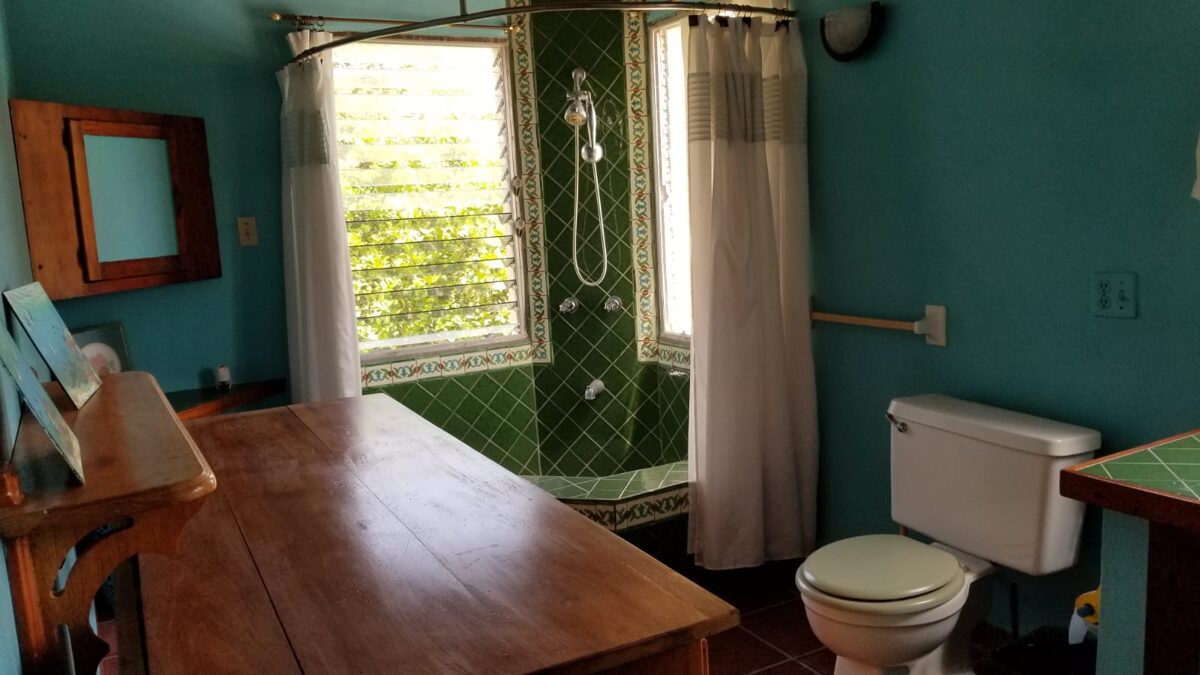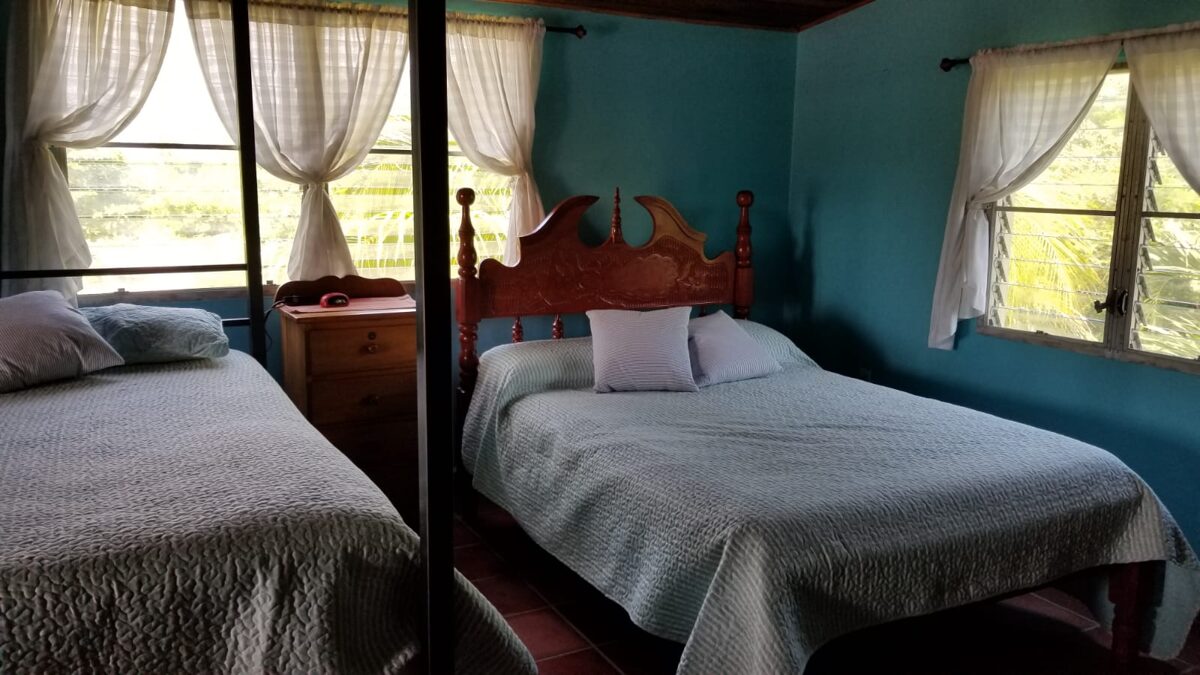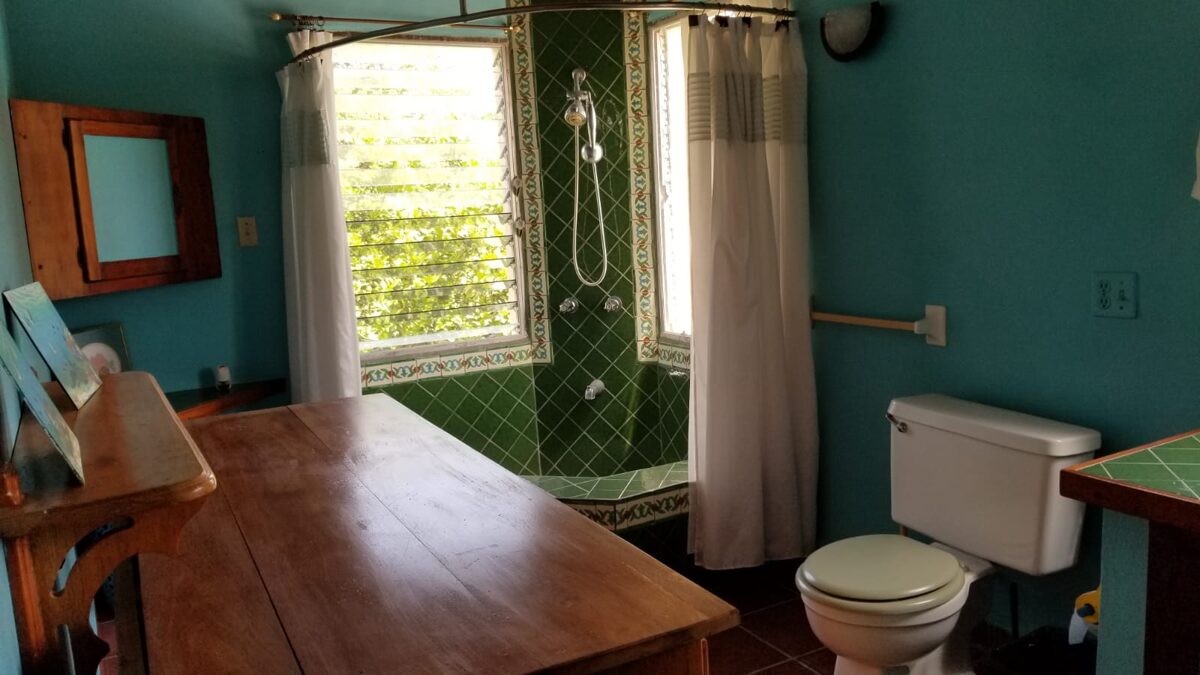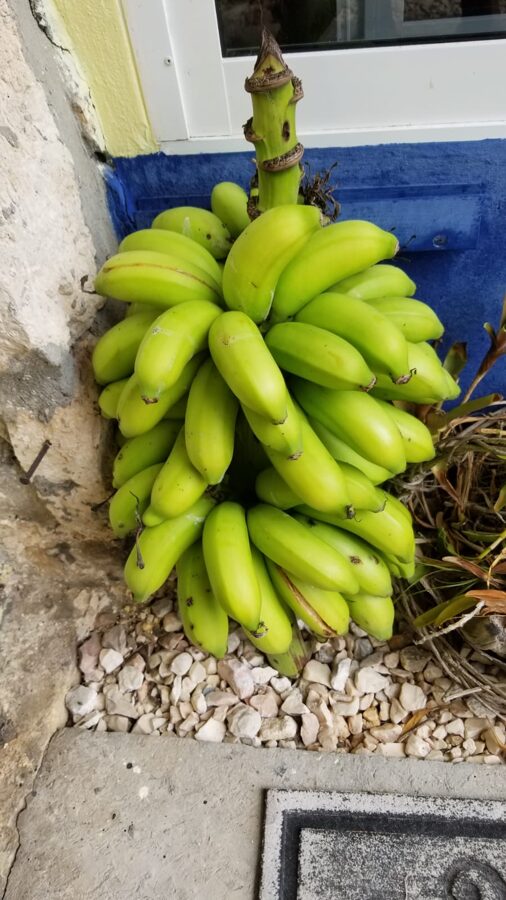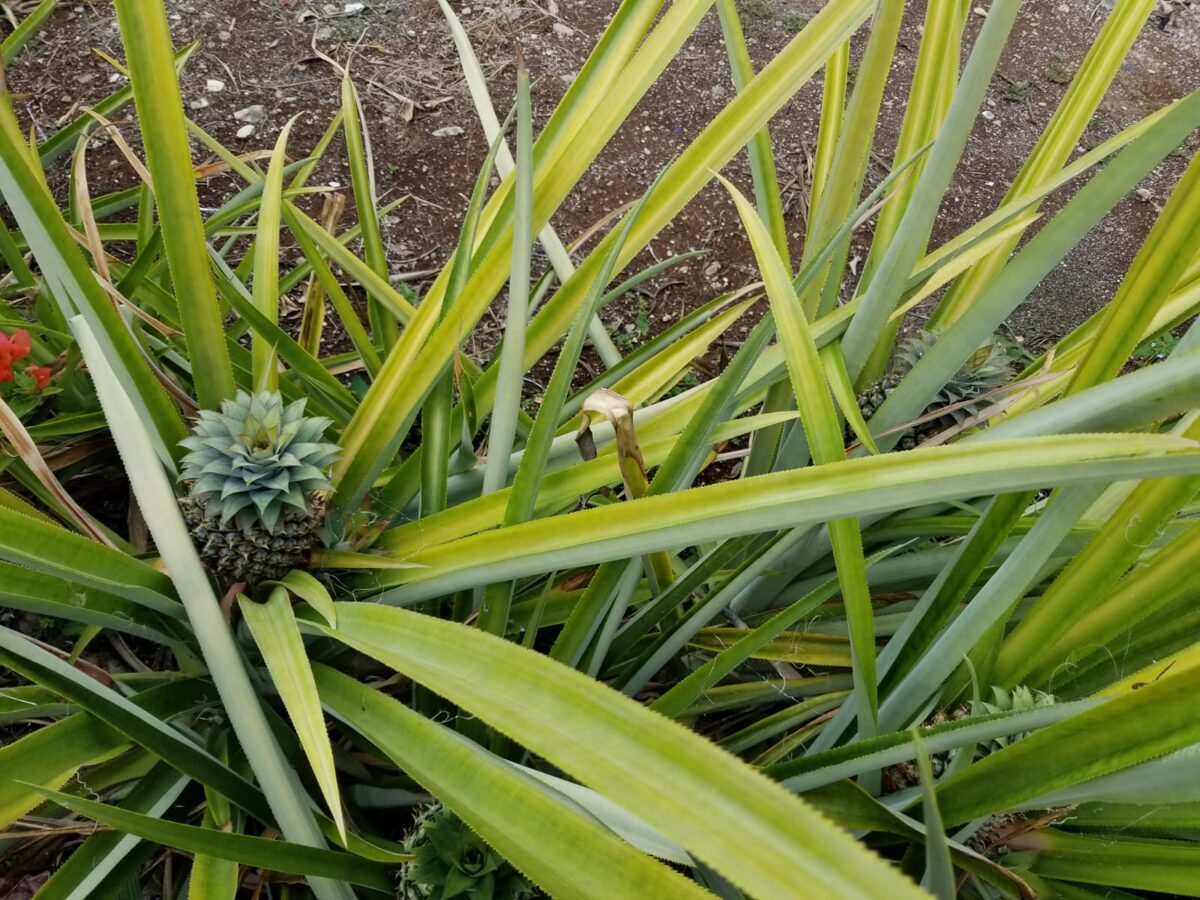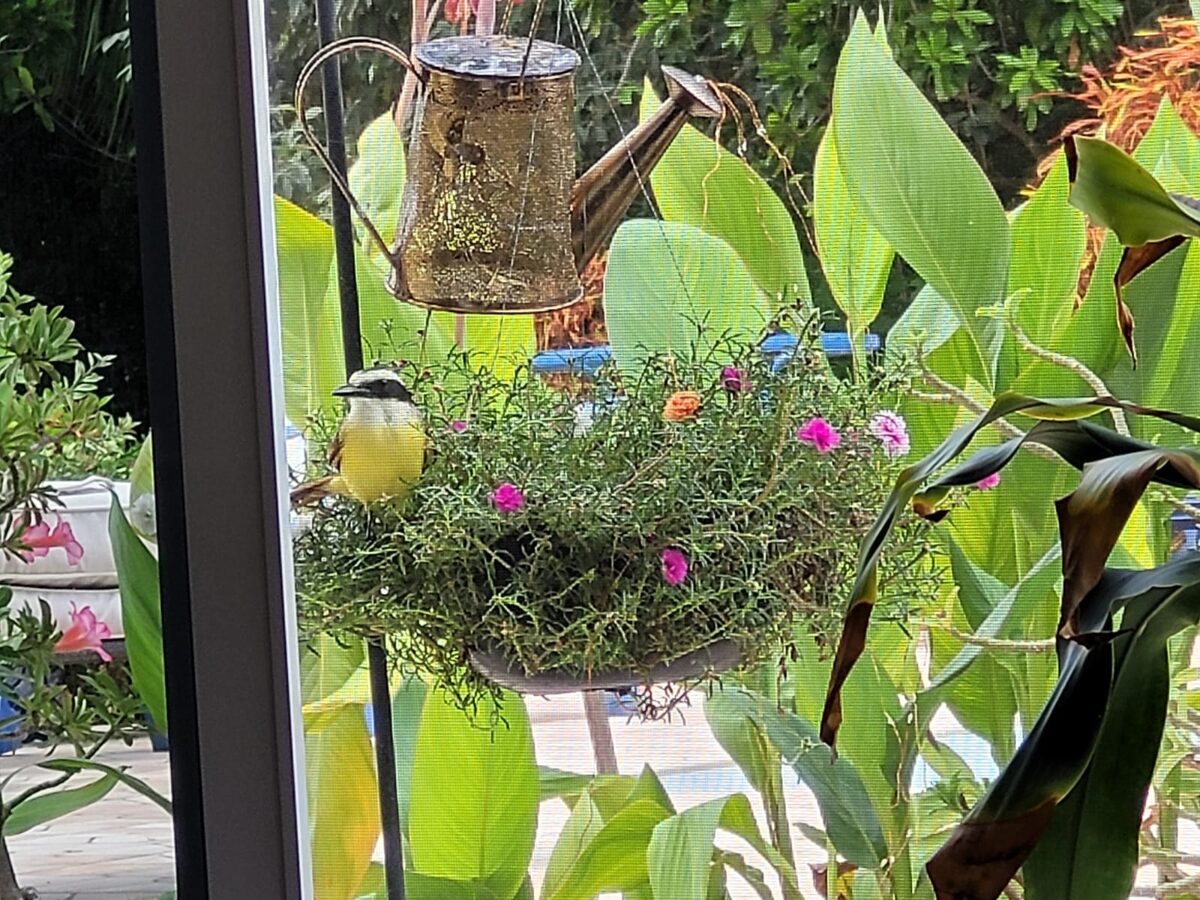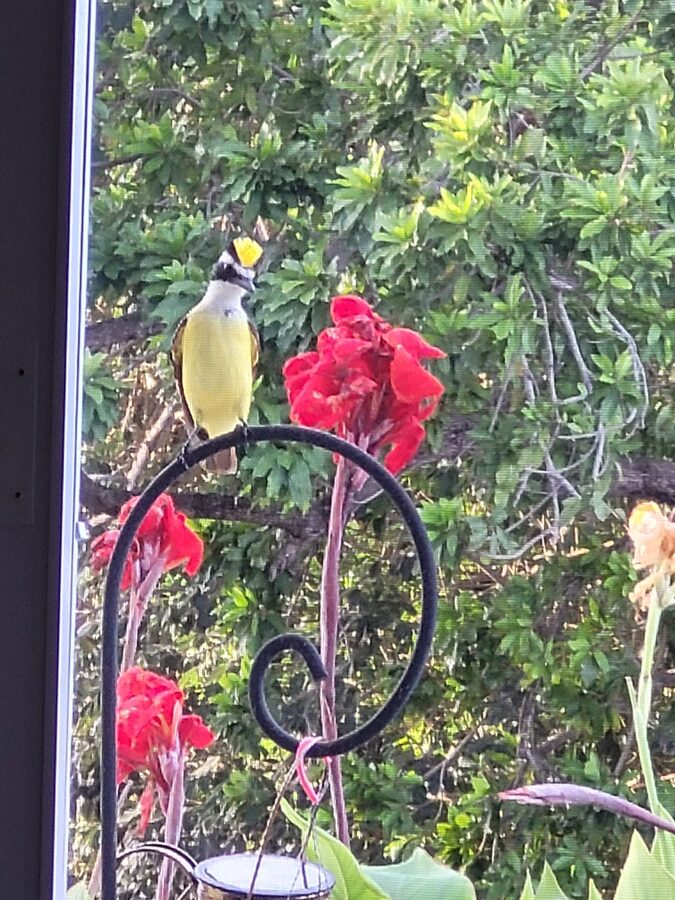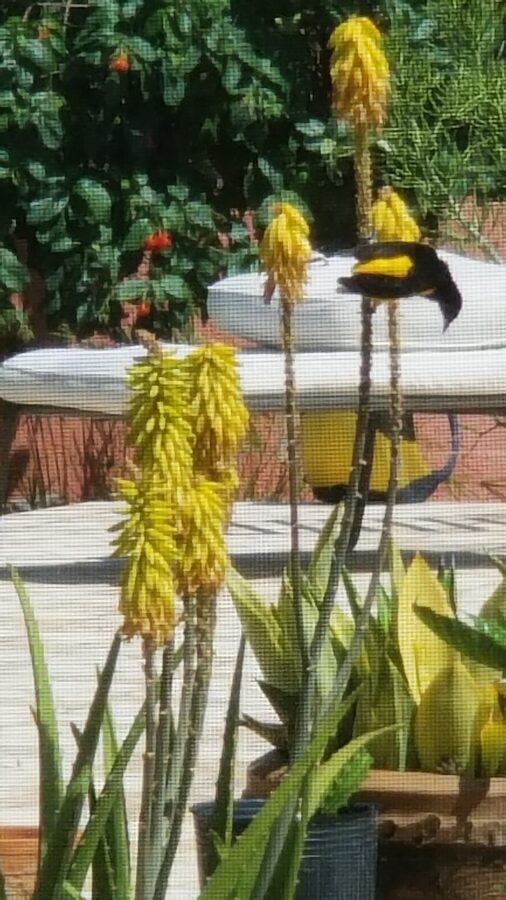 ---------------‐-------------------------------------------------------
CODE: CN80A1
$87,000.00 USD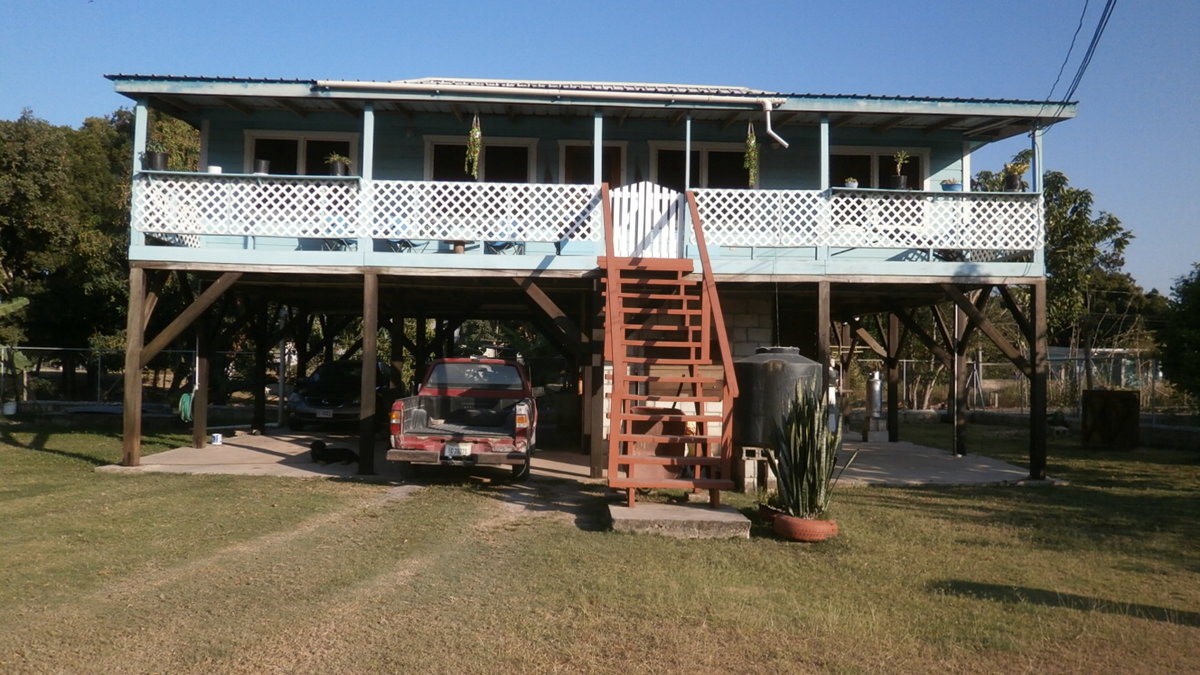 Two bedroom one bathroom with 800 Square feet home located in San Antonio Village in Corozal District.
Front and rear covered veranda 360 square feet (720 square feet total).
House sits in the middle of two lots. Each lot measuring 150 feet by 150 feet.
This is a lovely wooden house with metal roof is elevated 9 feet from the ground allowing air flow throughout the entire house keeping it cool at all times. It is designed with a two bedroom one bathroom with spacious living room, dining room and kitchen. The bathroom has double sink and a tub with Hot and cold water.
There is also a rain water collecting system that goes into a 500 gallon storage tank(locally called rotoplas).
The yard is fully fenced and boasts many fruit trees including mango, custard apple, avocado, banana orange, lime and there is lots of space in the yard to plant many other trees.
Included In the selling price is the refrigerator, stove, sofa set, dining table, one queen size bed, ceiling fans and the alarm system that is already installed.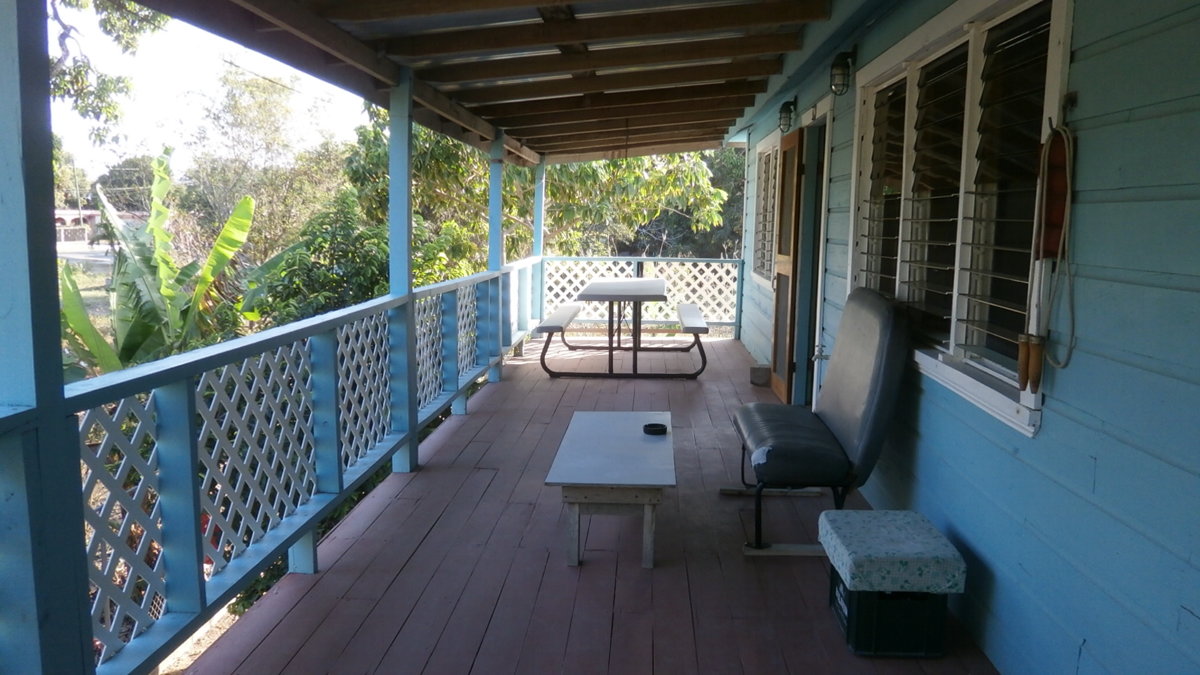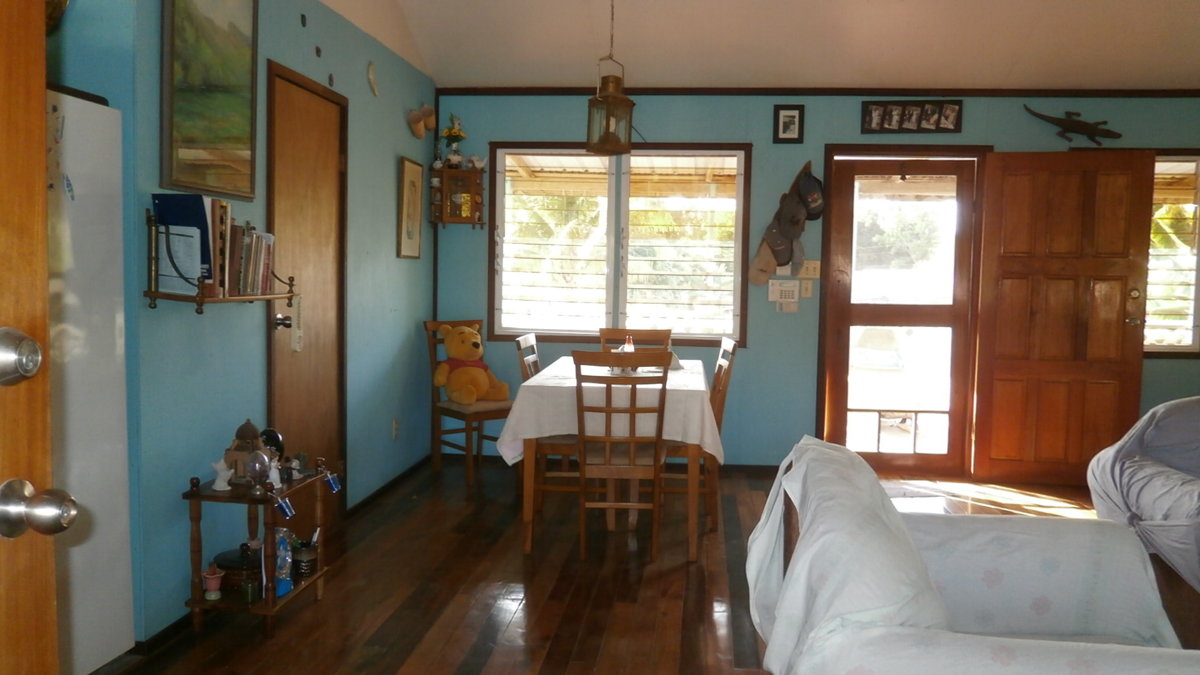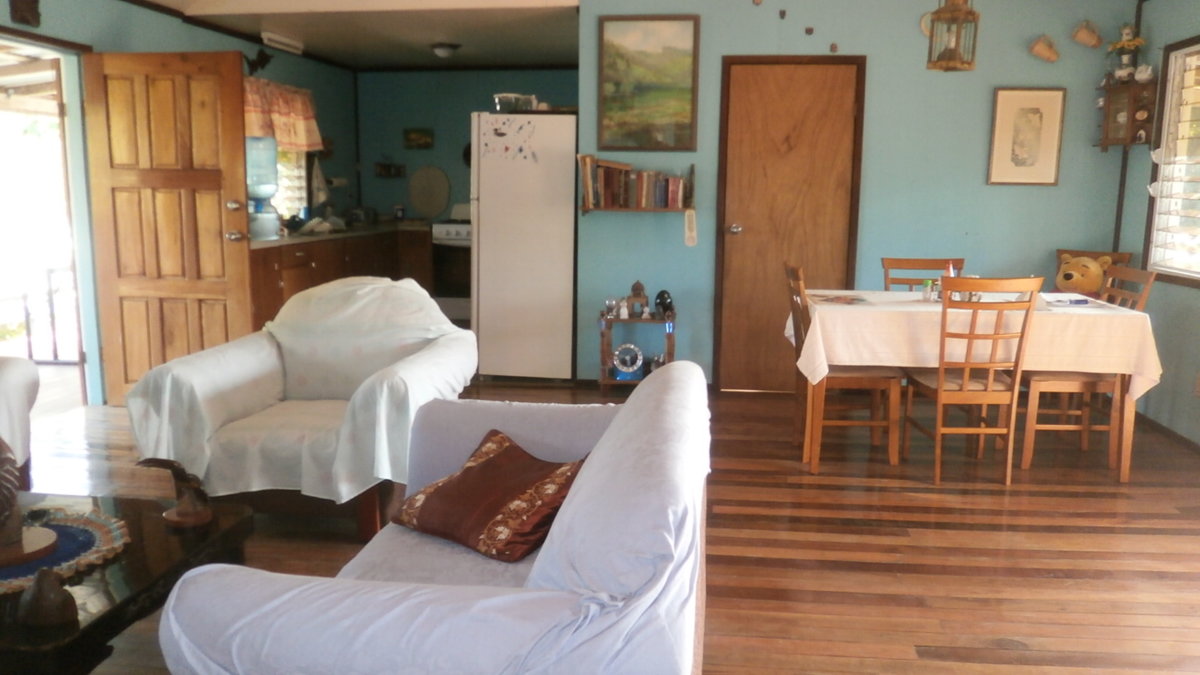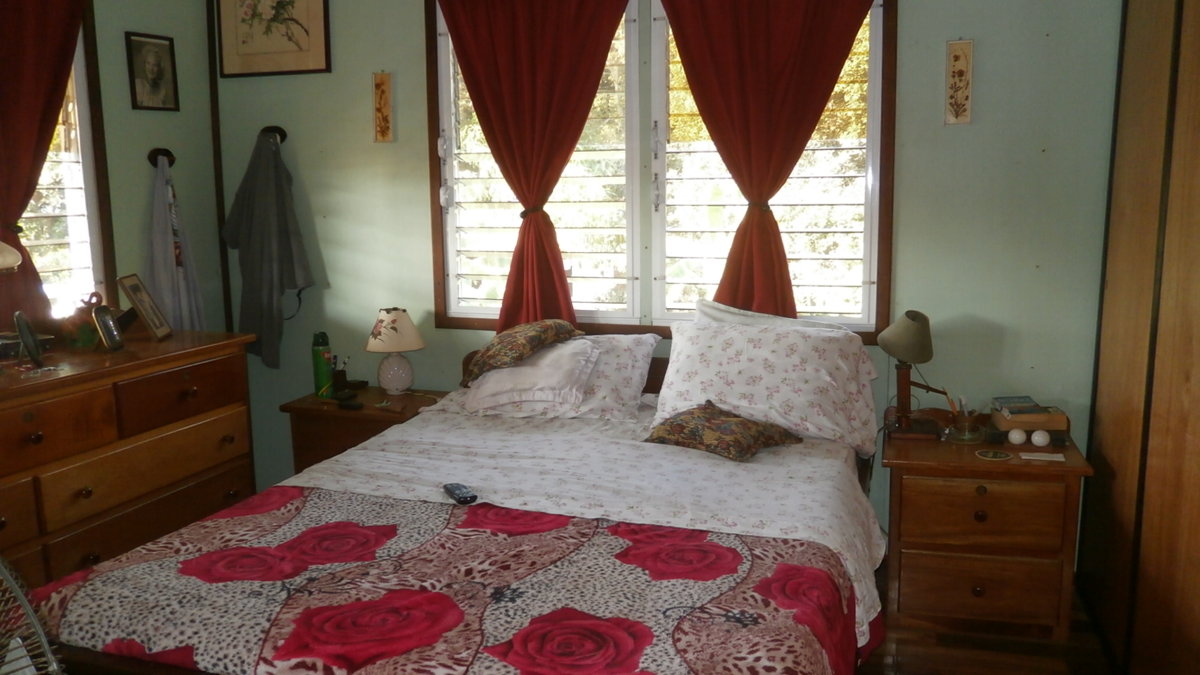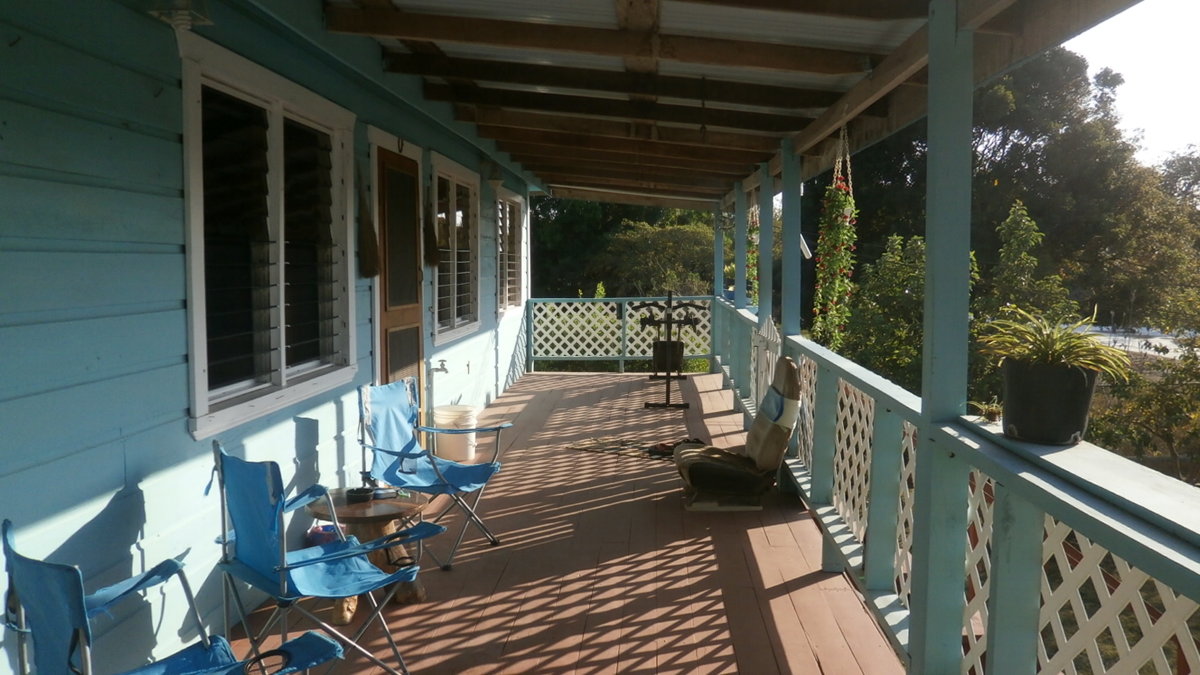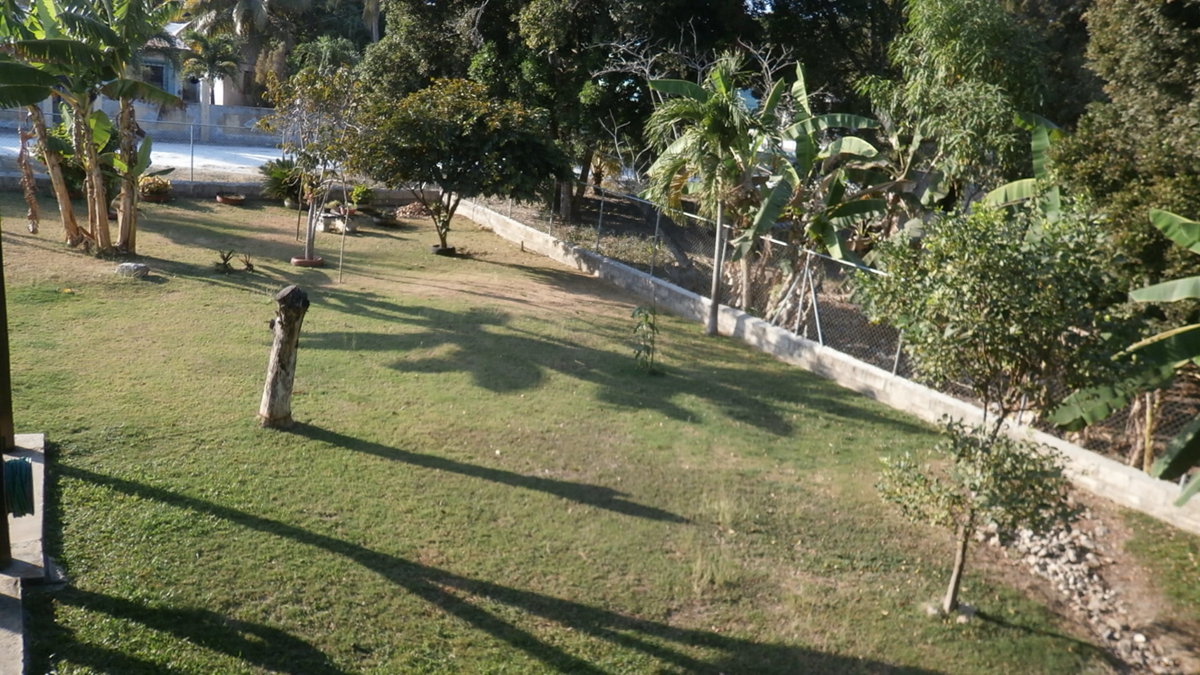 Email Abi about this property or call 501-664-0744
_________________________________________________________________________________________________________________________________________________________________
C231A3
USD $270,000.00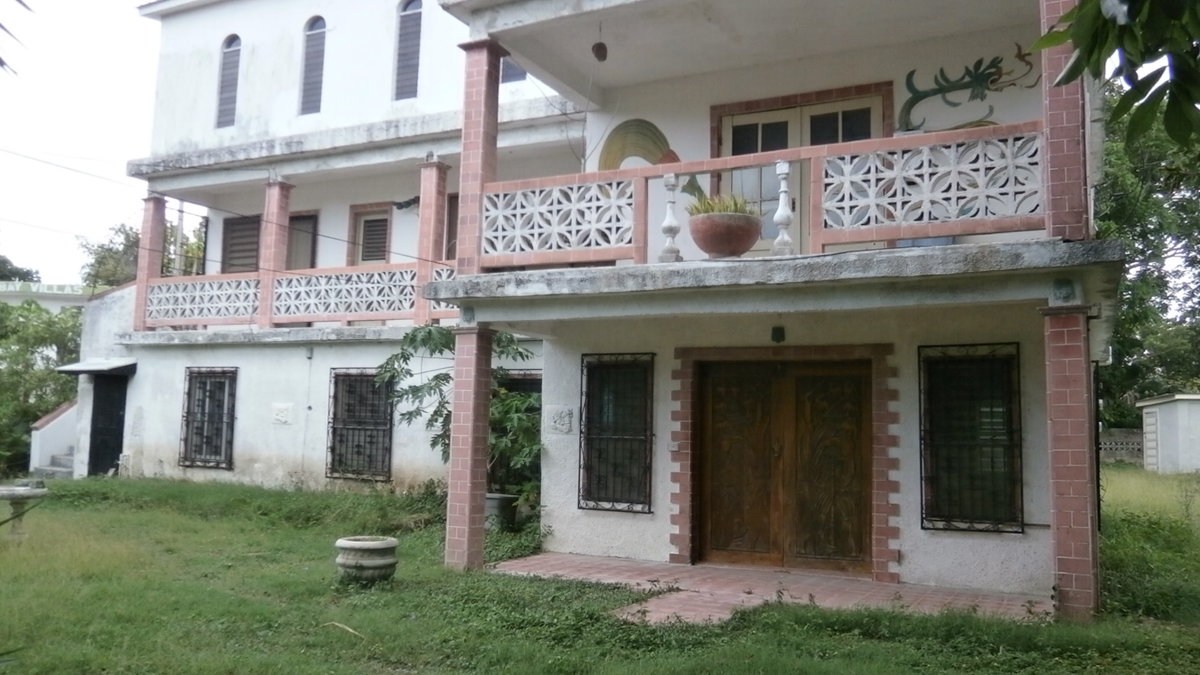 Three unit concrete building sits on a fully fenced nicely groomed lot. The building is a three storey fully concrete structure measuring a total of 3442 square feet. Each unit with its distinct design. There is a total of five bedrooms, five bathrooms, three living rooms and three kitchenettes. Each unit can be rented separately. The parcel of land has an overall area of 11,430 square feet measuring 90 feet by 93 feet by 105 feet by 150 feet. It is located just opposite two hotels making this property ideal for business or residential. It is walking distance to the Corozal bay and the main highway. Downtown Corozal is about a mile from the property. All utilities are available . Clear Title. A must see. Needs some TLC!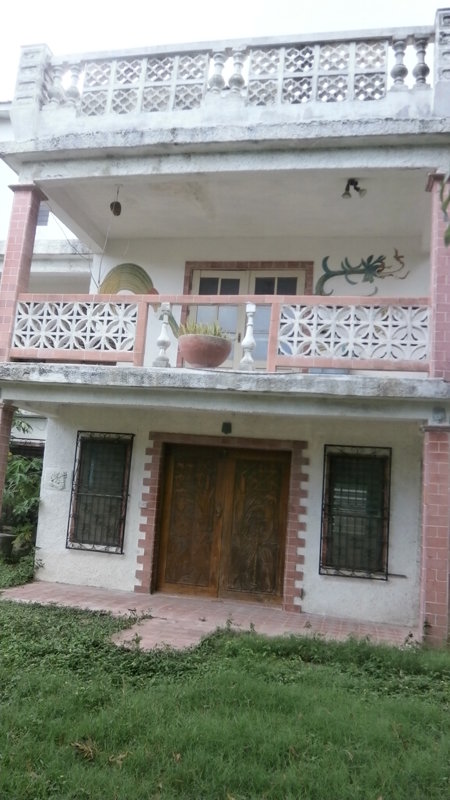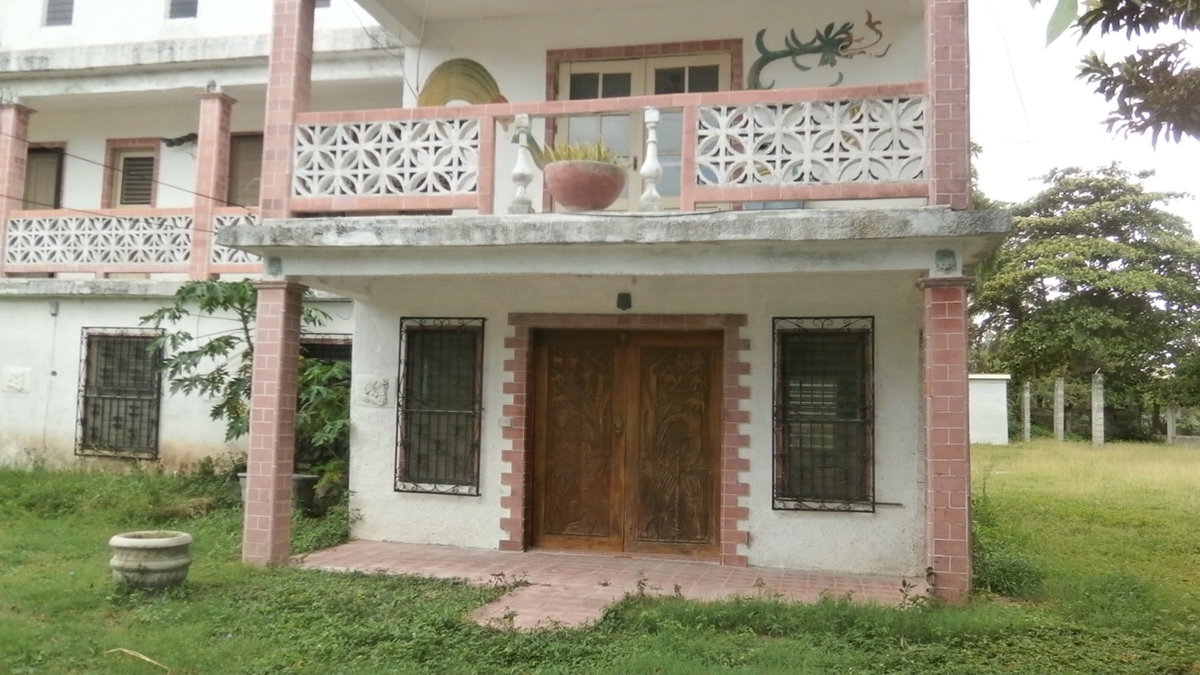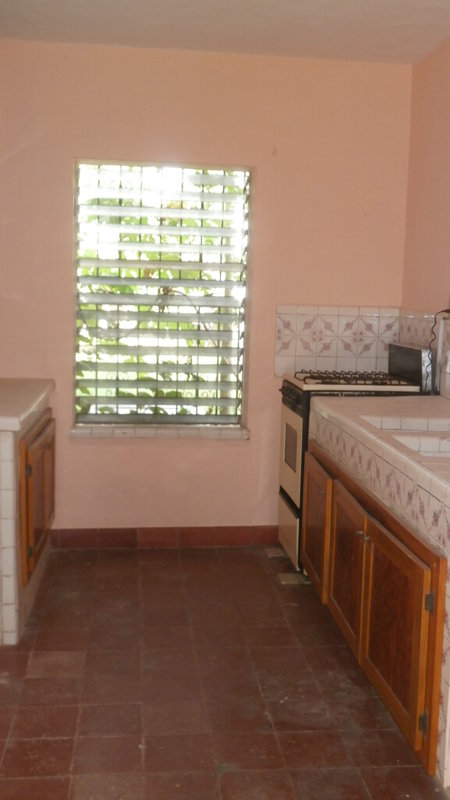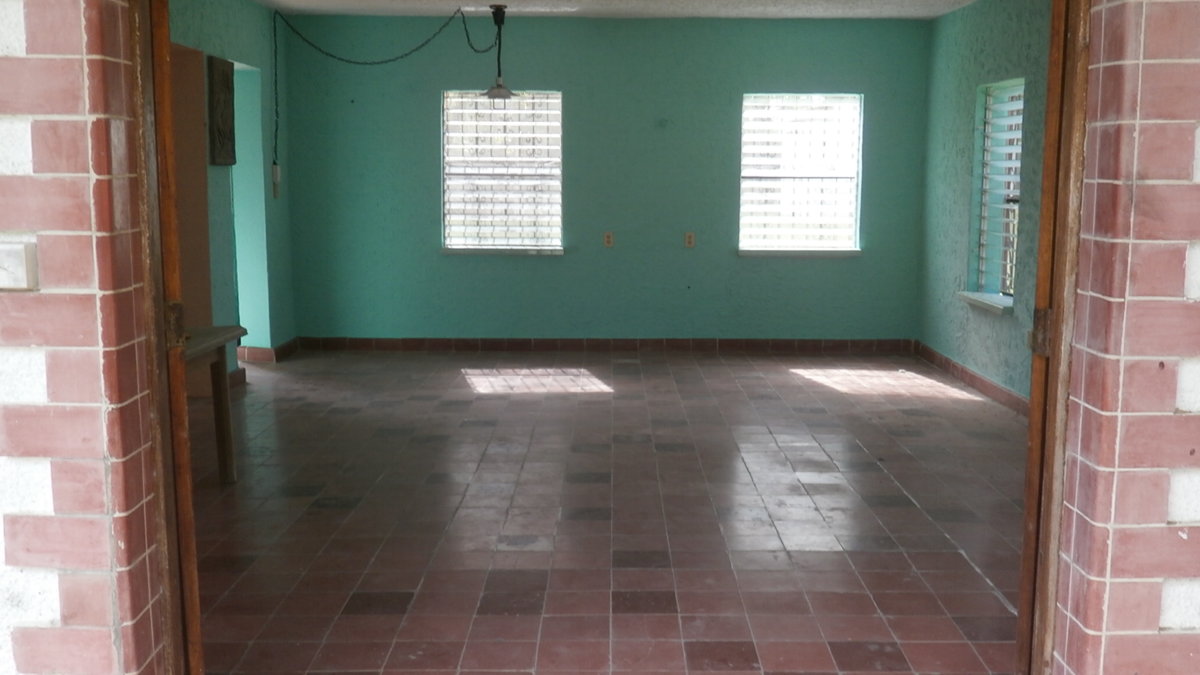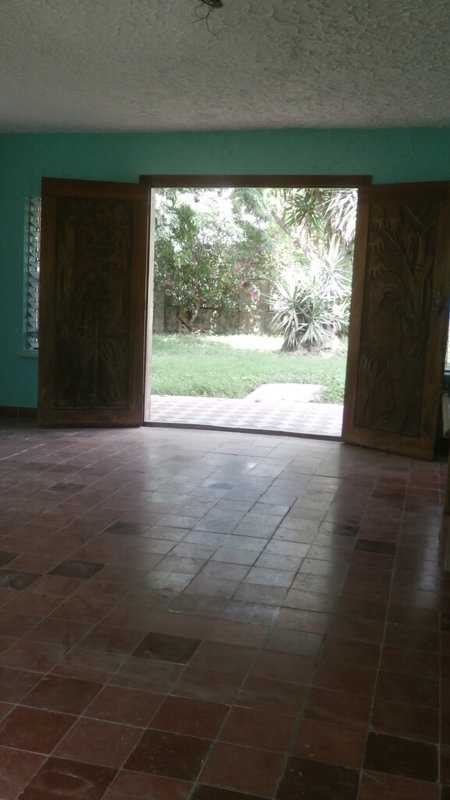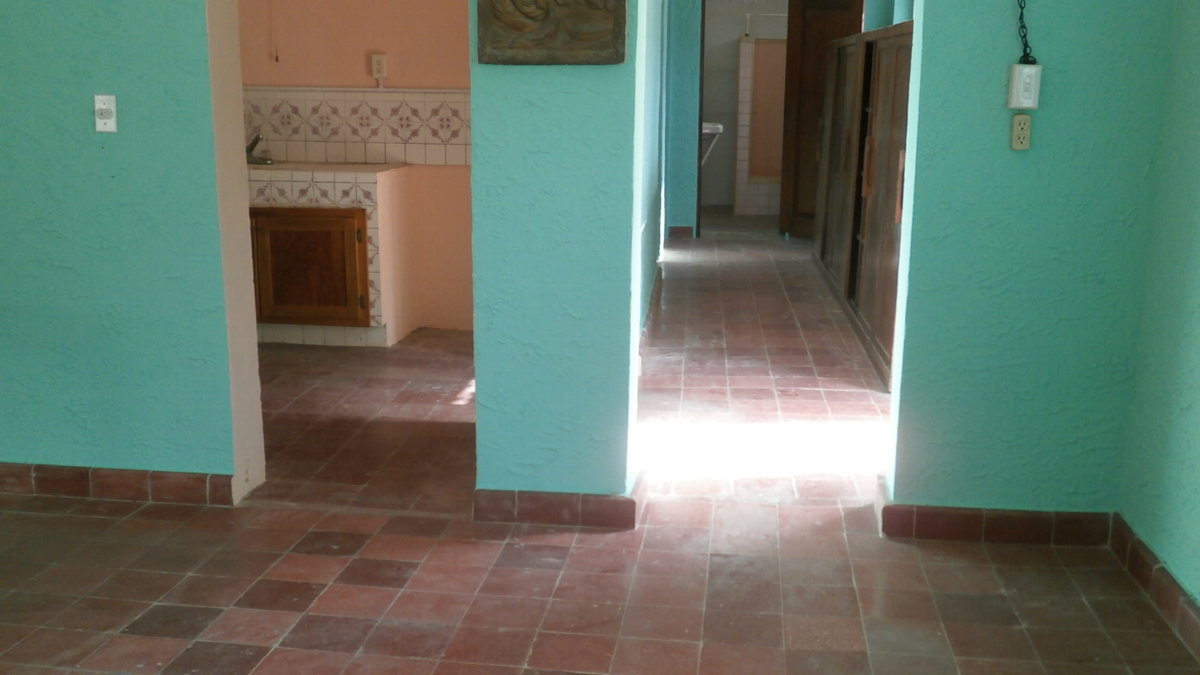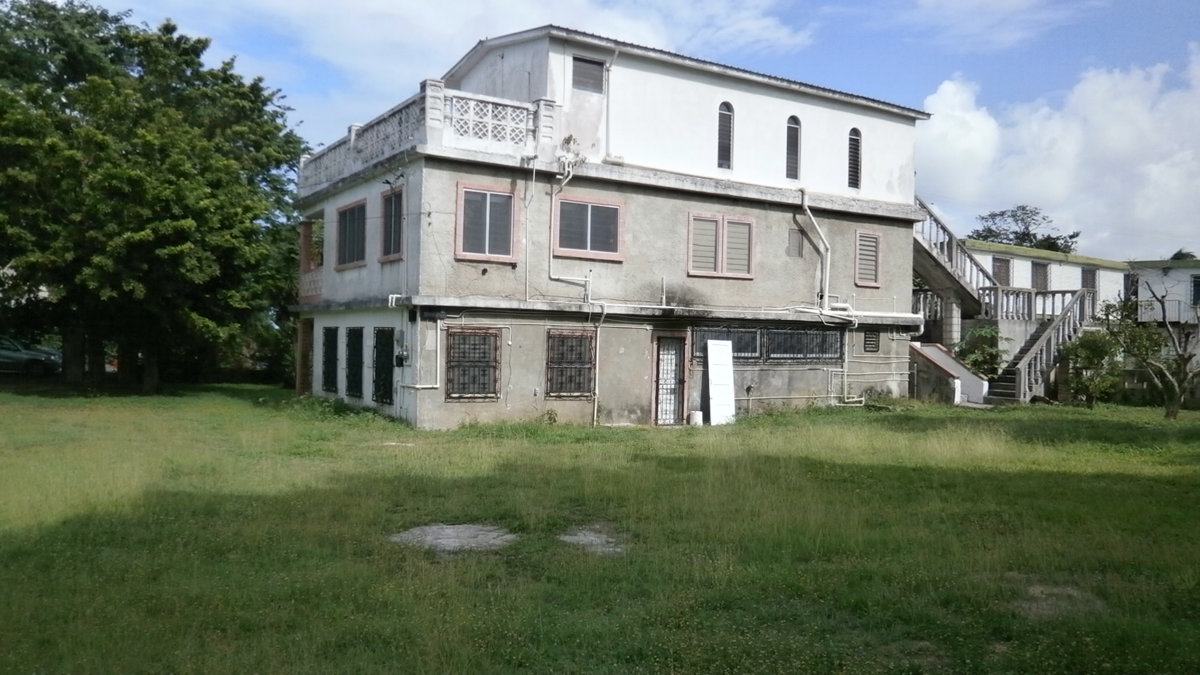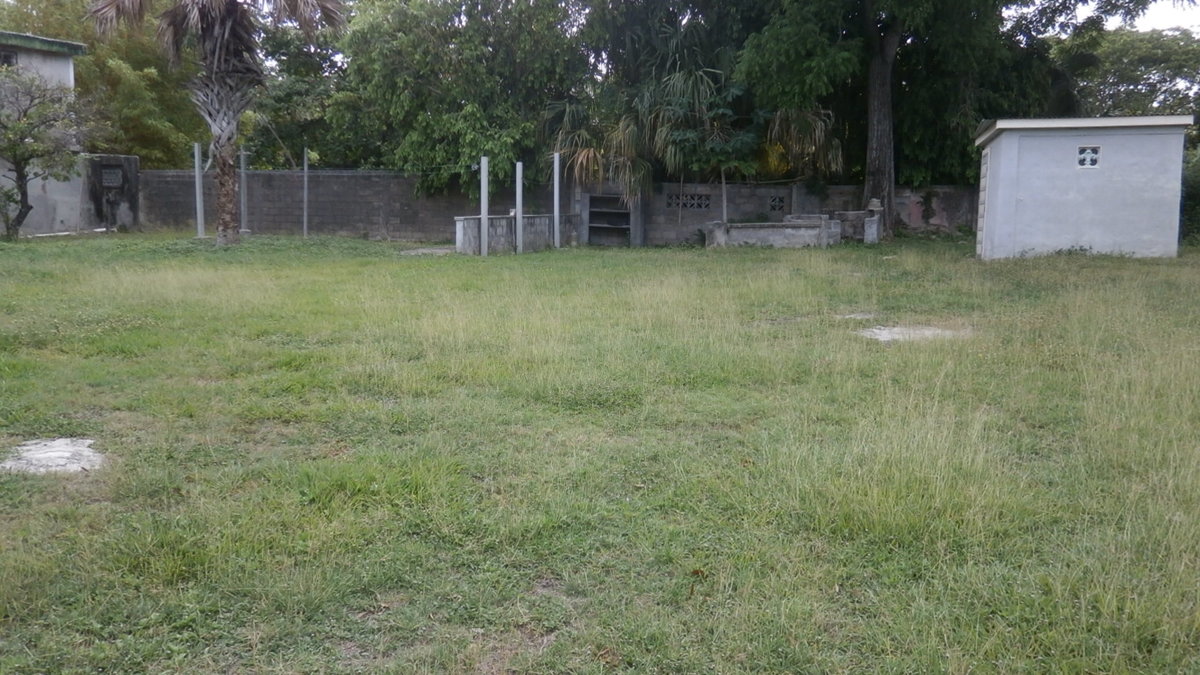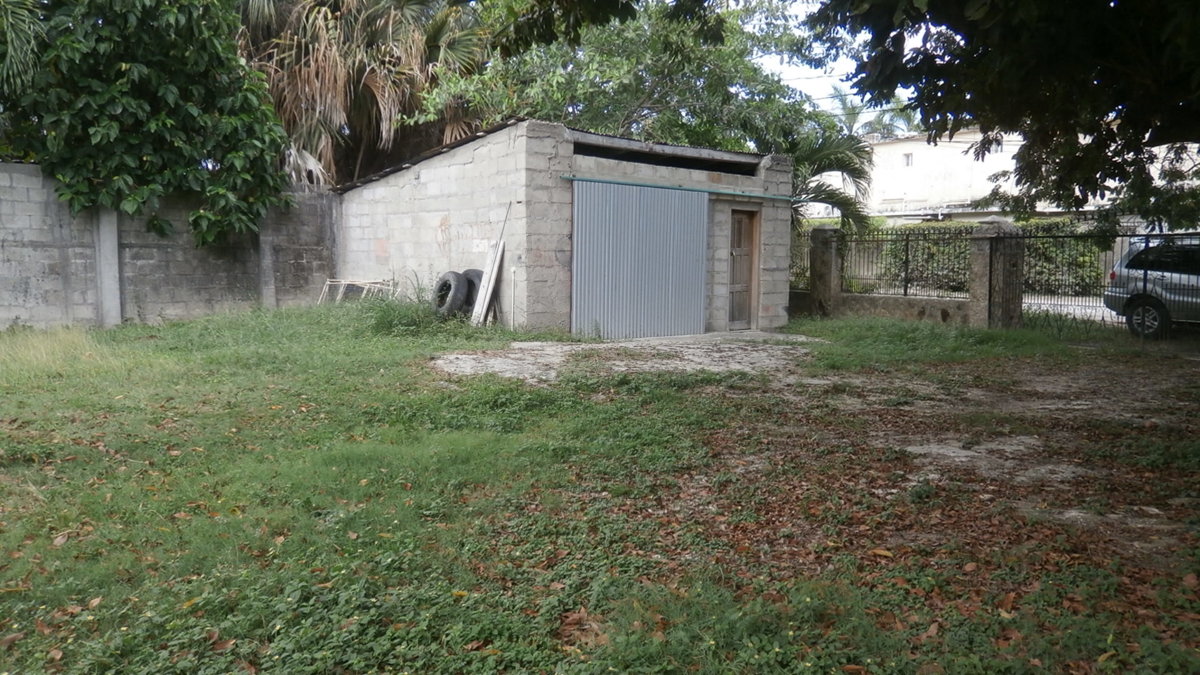 ------------------------------------------------------------
3 bedroom 2 bathroom furnished 40 feet by 40 feet concrete house for sale. Located in Altamira Village,Corozal Town.
This lovely house sits on a 100 feet by 100 feet fully fenced lot and boasts a variety of fruits trees. Move in ready.
Clear Title
All utilities available
Motivated seller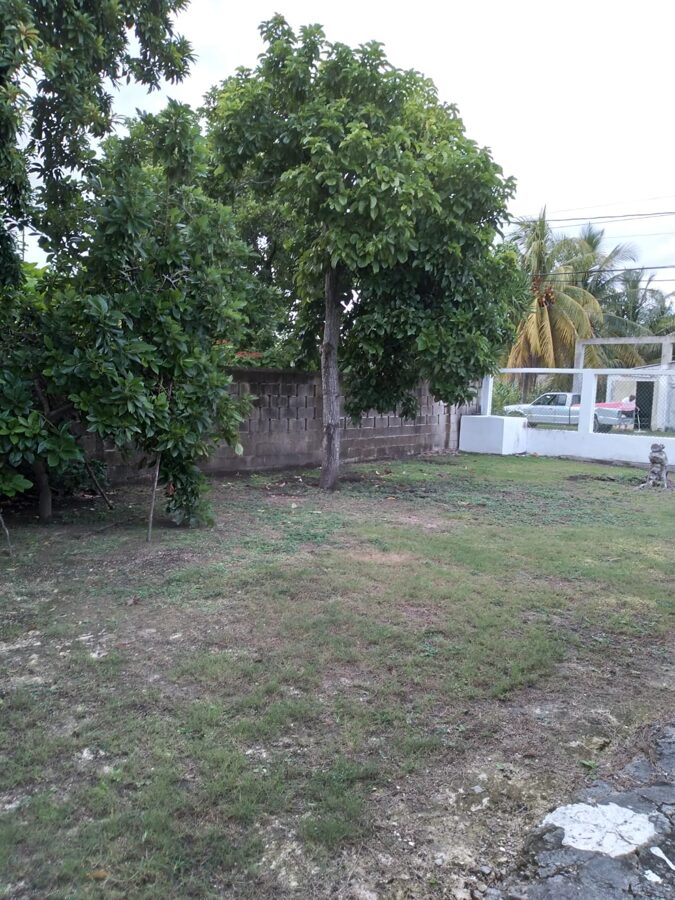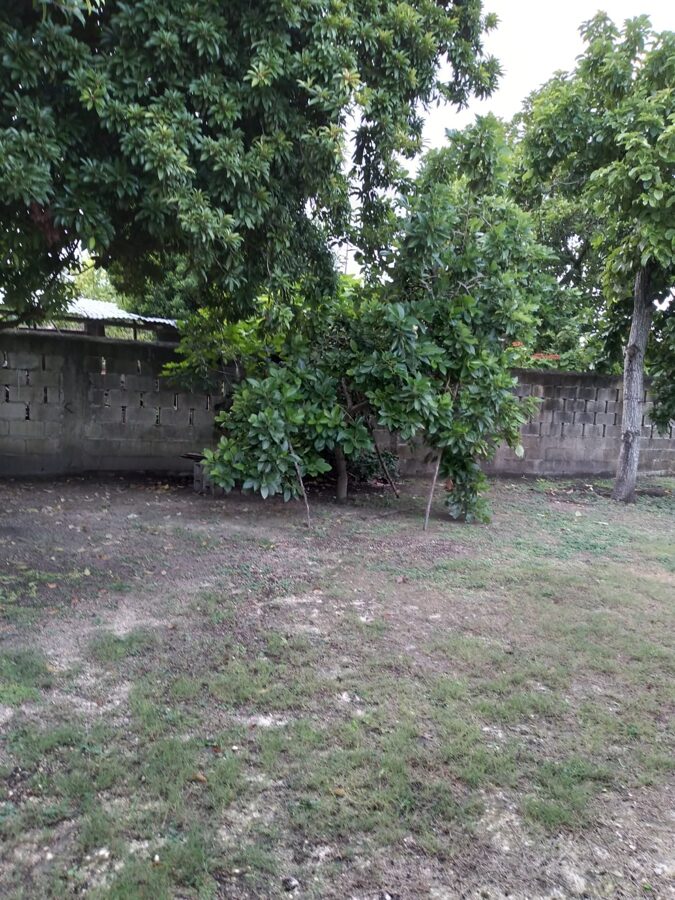 -----------------------------------------------------------

Property For Sale
$225,000.00 USD
House measures 45.6 feet by 54.2 feet fully concrete. Second floor has part construction. Sits on two lots. Each lot measures 50 feet by 100 feet
Located on Antonio Sosa Drive in Altamira Village just a few minutes walk to down town Corozal and the beautiful Corozal Bay.
Excellent for residencial or commercial.
Clear Title
All utilities available